Learn to trade Stocks, Forex and Futures with our Supply and Demand trading strategy

> Learn the skills to build a professional trader's mindset.
> Strict and methodical rule based supply and demand strategy with surgical accuracy entries
> Reduce your subjectivity completely and unlock your potential to analyze price action like never before.
> Spend only half an hour a day in your analysis. One day, one candle, one decision!
> Learn how to analyze price action using supply and demand institutional core principles.
> No lagging indicators, no volume, no news announcements, no earnings. Keep it simple!
> Methodology ideal for those with full time or part time jobs. You will have a life!
> Before the fact potential trades posted every week in the trading community
> Learn to auto correct yourself by using a mechanical set of rules

Supply and demand imbalances can be used on any market and timeframe: Stocks, Forex, Futures, ETFs, Commodities and Options. Use supply and demand zones to locate the exact zone to plan your Stock Options without expending half your life in from of your trading platform.

Become the exception. Become profitable
Most traders are not profitable. Depending on which source you consult, between 80% to 95% of traders are not consistently profitable. This aligns with my experience teaching thousands of traders we've worked with over the last 6 years. I've found that only a very small percentage approach trading correctly… and no surprise, it's these traders who can become consistently profitable.

We share with you the common behaviours, methods and traits that this small percentage possess.
Join our Forex and Stocks course
and become the exception.
STOP trying all kind of trading strategies and focus on a single one.
Our remarkable approach to trading is designed to help you establish a solid foundation so you can achieve more profits by trading less. It only requires 30 minutes a day. Belonging to a like-minded traders community has a lot of benefits. We all
trade by the same rule set
. You will no longer cloud your mind with multiple strategies and entries, we are all trading supply and demand imbalances.
These rules and patterns can be spotted over and over again since the markets are governed universally by the forces of supply and demand.
Focus on learning how the market works
, it will change the way you look at it and start seeing the Matrix.
Become a member and learn how to trade Forex and Stocks
Gain exclusive access to the full trading course, lessons, hundreds of hours of archived webinars and weekly video analysis.
No hindsight or after the fact trading.

Forex and Stocks Trading Channels
Have senior traders guide you through various market conditions and scenarios and help you identify potential trade setups as trades are planned throughout the week. There are more than a hundred of Forex channels and hundreds of stocks and futures channels where you will see updates on new imbalances and potential trade ideas in the making. If you are in doubt, ask and you will have your analysis corrected.

Search and learn from past trades. Thousands of analysis and trades posted since 2013, an enormous pool and encyclopedia of supply and demand trade scenarios that will change the way you look at the markets. Browsing these older setups a few minutes every day will boost your understanding of the markets a thousand fold.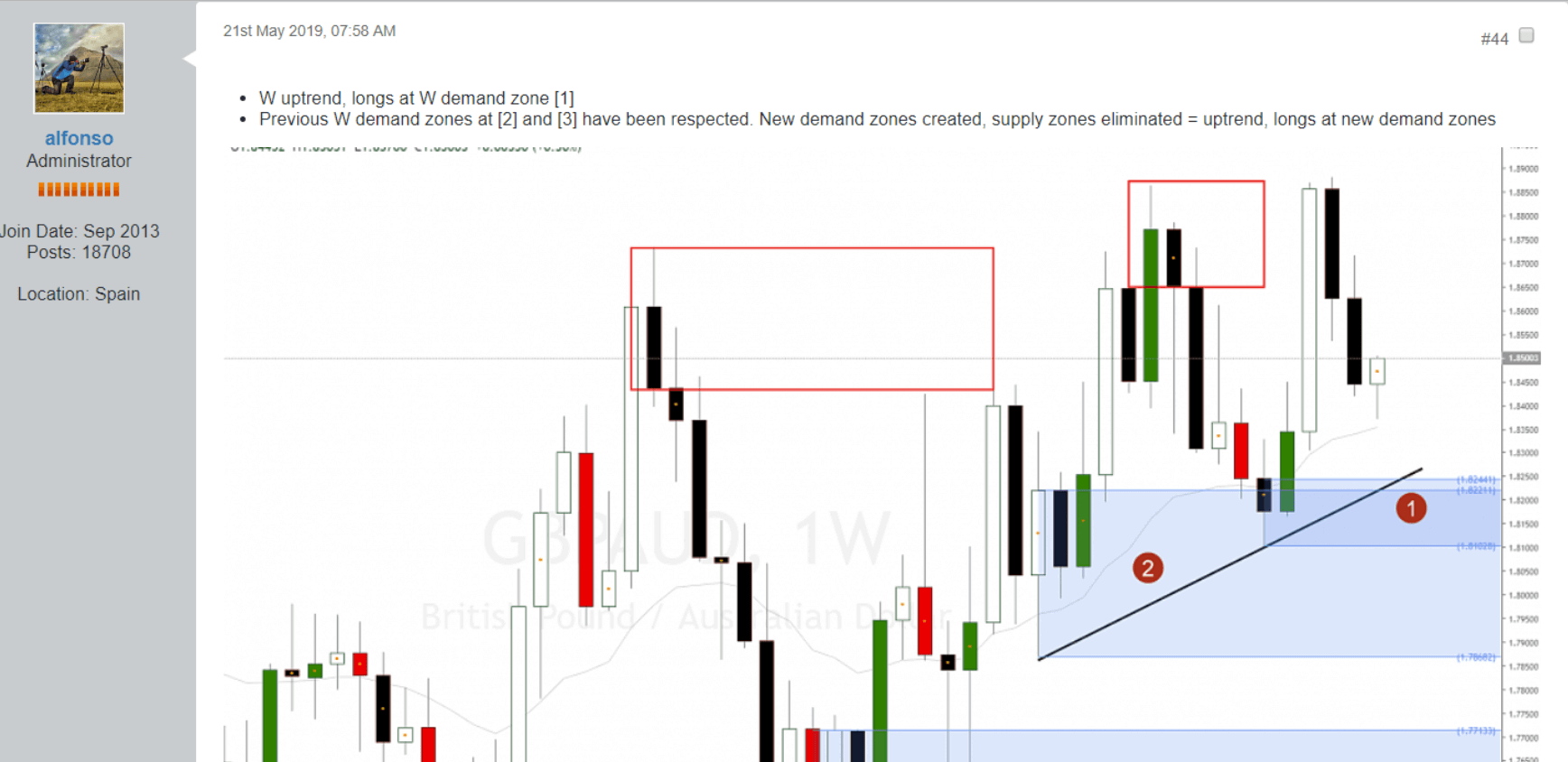 LATEST FOREX AND STOCKS TRADE SETUPS IDEAS

Find below the latest trade ideas and analysis for Forex and Stocks based on our supply and demand strategy. These trading analysis are done before the actual movement happens, sometimes weeks before. See all the Forex and Stocks trade analysis in the
trade ideas section.
Check
before the fact trade ideas and analysis
that are playing out nicely. These trades were called before the actual movement of the underlying asset happened, anyone can call a trade after the fact when the traed is in profit. No hindsight