Expedia Group stock. Does strong travel demand keep it bullish? Probably that's one of the reasons why Expedia group stock is rallying. A similar scenario is happening on Booking.com travel companies in the same industry.
The Expedia Group (NASDAQ: EXPE) marketplace offers travellers the widest choice, including flights, rooms, cars, cruises, activities and much more. The stock did not experience a deep bearish correction during the COVID-19 pandemic, and it's now trying to move to higher prices with the help of long-term solid demand imbalances, as explained in Set and Forget's online trading academy a few weeks ago. The company benefits from strong travel demand that has remained resilient despite macro headwinds.
Expedia Group Analysis
The Expedia Group is one of the world's largest online travel companies, together with Booking.com. The Expedia Group stock price has reached a strong and aggressive demand imbalance on the daily timeframe, trading at around $90 per share. See below the daily timeframe shared for Expedia last Tuesday 6th of December 2022.
Expedia reported Q2 and Q3 earnings which have beaten expectations. Remember that supply and demand traders need not use fundamental analysis and earnings reports. However, these reports can help the stock rally by adding volatility and liquidity.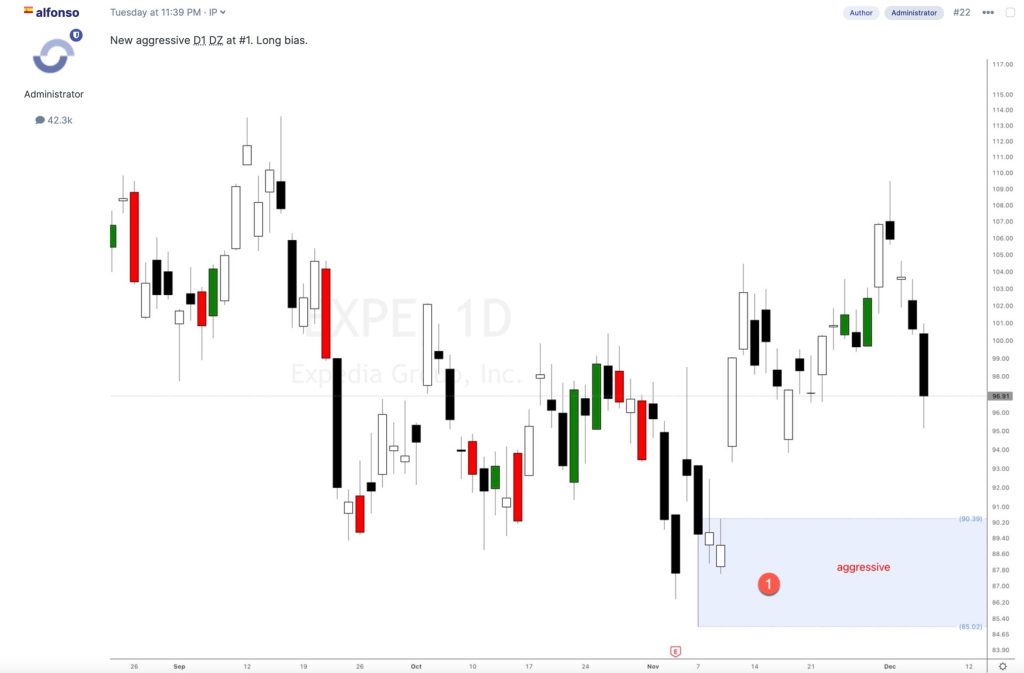 Expedia's stock price has reached the imbalance mentioned last week, and it's trying to play out as expected. The stock has rallied more than 6% since the imbalance took control last week. It's time to manage the position and wait for new imbalances before buying more shares of Expedia stock. Set and Forget is bullish on the stock and expects it to rally.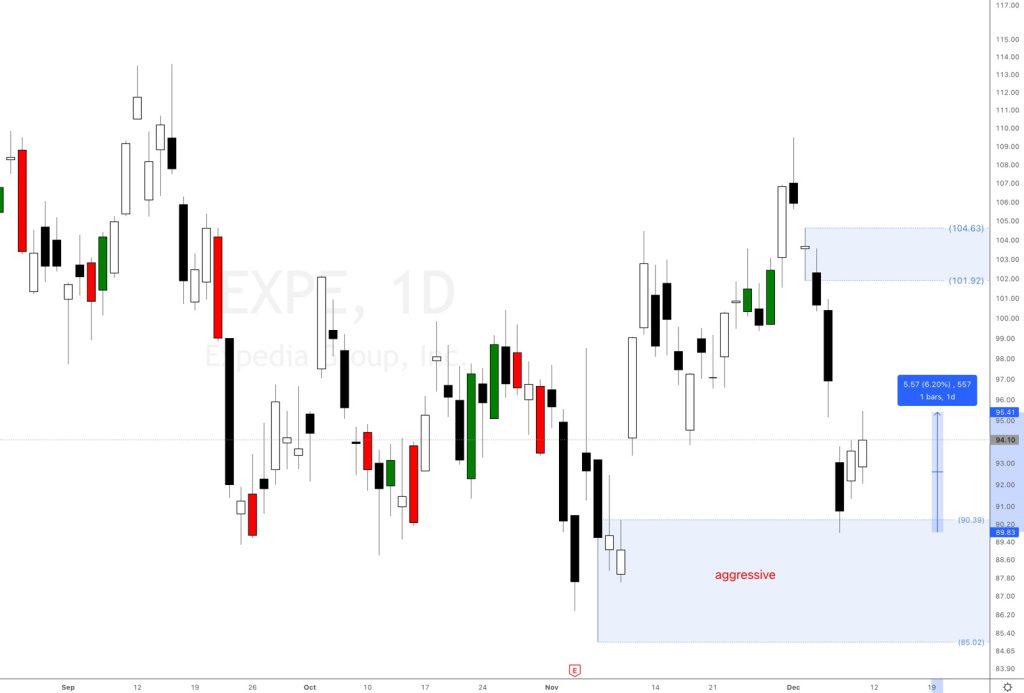 This is a quick update on Expedia Group stock. The position should have been closed at breakeven, as explained in Set and Forget's online trading academy. These blog posts are not updated as it happens in the trading academy. Waiting for new imbalances.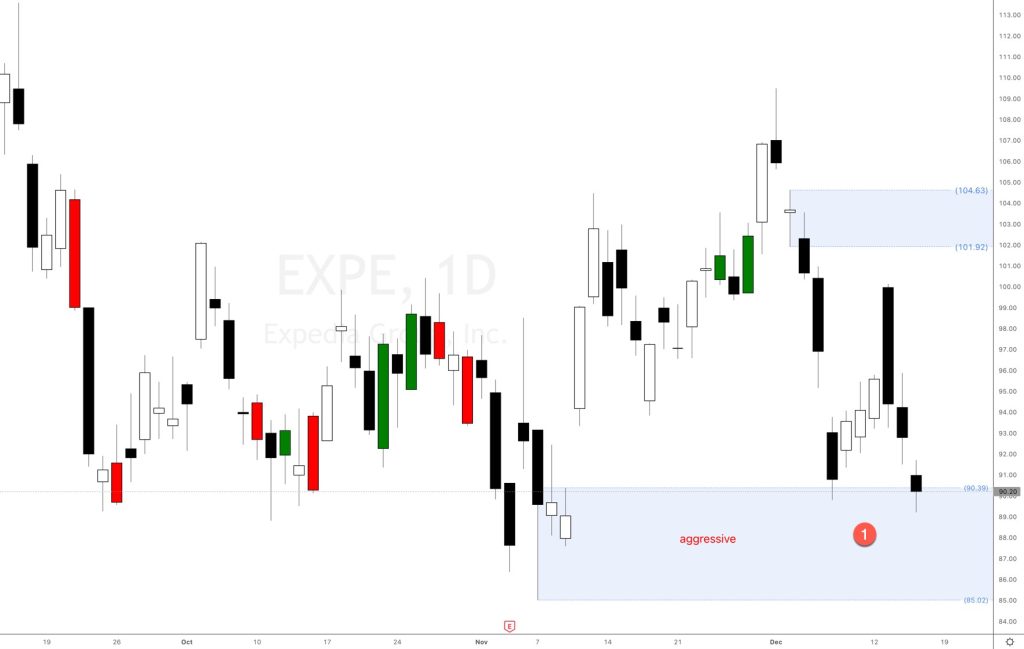 Expedia Group (NASDAQ: EXPE) stock price today
As supply and demand traders, we do not need to pay attention to fundamental analysis. Unless you are doing very short-term trading and scalping, you should not worry about fundamentals for stocks and ETFs.
Trading is just waiting for the right trigger points and scenarios to present themselves, this game has a name, and it's called the waiting game. We must patiently wait for the correct scenarios and setups to happen and for the price to pull back or dip into the price levels we want to trade. These price levels are made of supply and demand imbalances in our case. You can use these imbalances to plan your trades in lower timeframes.
Join our supply and demand online trading academy If you want to learn how to trade stocks using our supply and demand trading strategy.