eBay is dropping as expected after a very strong bullish move. eBay stock forecast for 2020 is bullish but we are expecting a bearish correction down to the $34 per share. Will it drop to that strong demand imbalance? I don't know but that's what eBay stock price is expected to do in the forthcoming weeks.
eBay stock price
Take a look at the stock price technical analysis on the monthly timeframe. There is a lot of room for a bearish correction on this stock. Longs will be possible again down there, around $34 per share.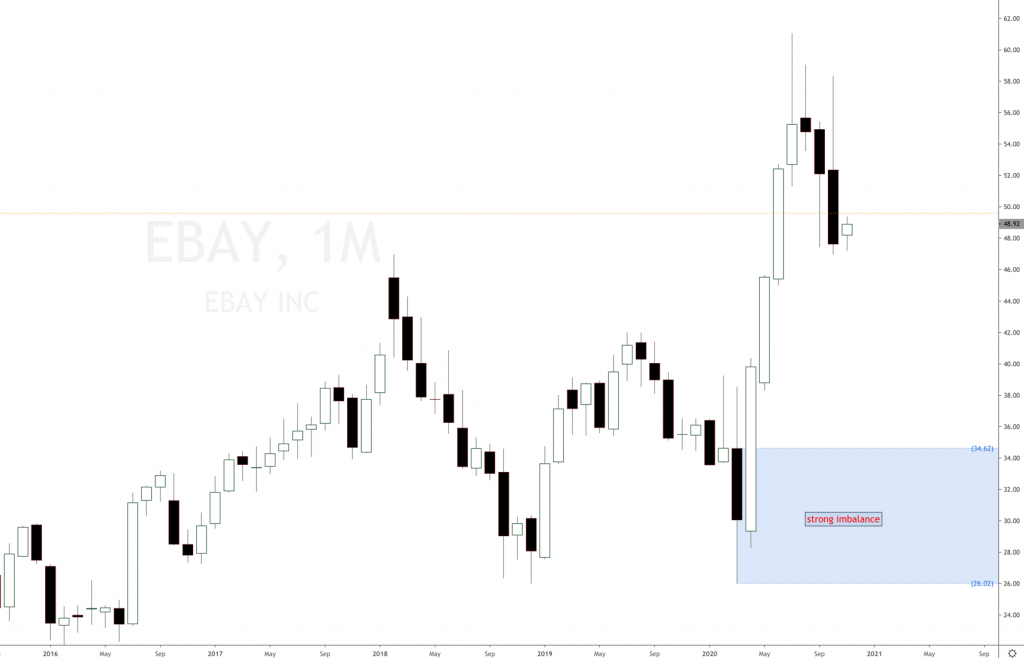 Watch eBay Inc. video stock analysis below for more information. Learn how to trade stocks using supply and demand with Set and Forget's stocks trading course.