NIFTY Bank Index is comprised of the most liquid and large capitalised Indian Banking stocks. It provides investors and market intermediaries with a benchmark that captures the capital market performance of Indian Banks.
How to trade Nifty Bank Indian index using supply and demand imbalances
Nifty Bank has been rallying for weeks breaking all time highs at 28400 a few weeks ago. There is a very strong weekly demand imbalance created once those all time highs were broken. This weekly demand level is located around 27211 price area. The imbalance is pretty strong. Long term longs will be possible at this new imbalance is price retraces and market conditions are trend are the same.
There are shorter term opportunities created in shorter timeframes, this analysis is done for a single timeframe, the weekly chart. In an uptrend new demand levels are created and respected, supply levels are eliminated in an uptrend. There is no reason to go short in the short/medium term unless you are a scalper and trading the very lower timeframe imbalances.
Nifty Bank Indian index forecast. Buy opportunities around 27000 price level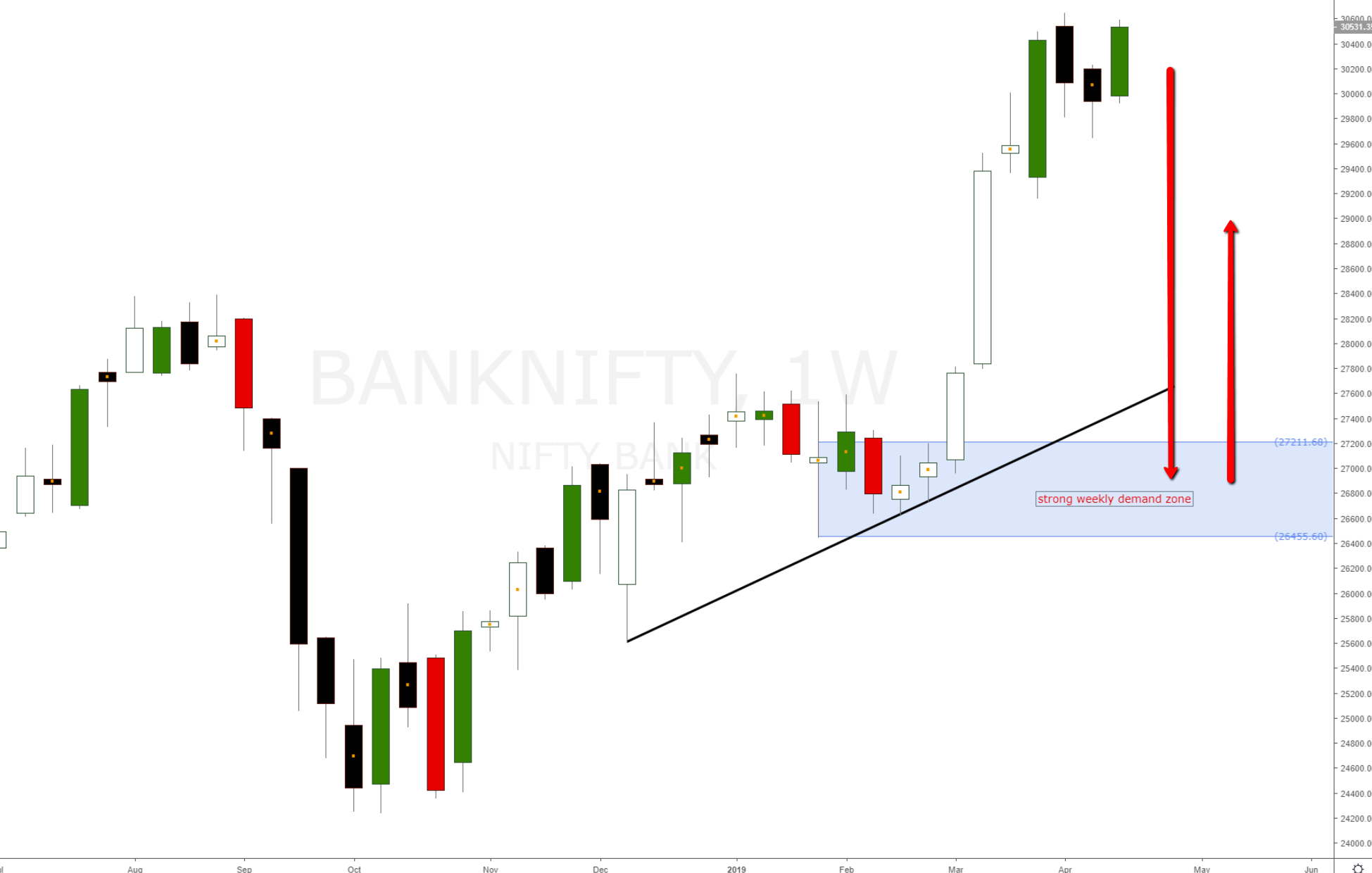 Find below a sectorial distribution for Bank Nifty index taken from http://www.niftyindices.com/indices/equity/sectoral-indices/nifty-bank
If Nifty Bank is rallying strongly and is made of the most liquid and large capitalised Indian Banking stocks like Kotak Bank, SBIN, ICICI Bank, Axis Bank and others. Expect those Indian Banking stocks to rally and create new demand levels imbalances.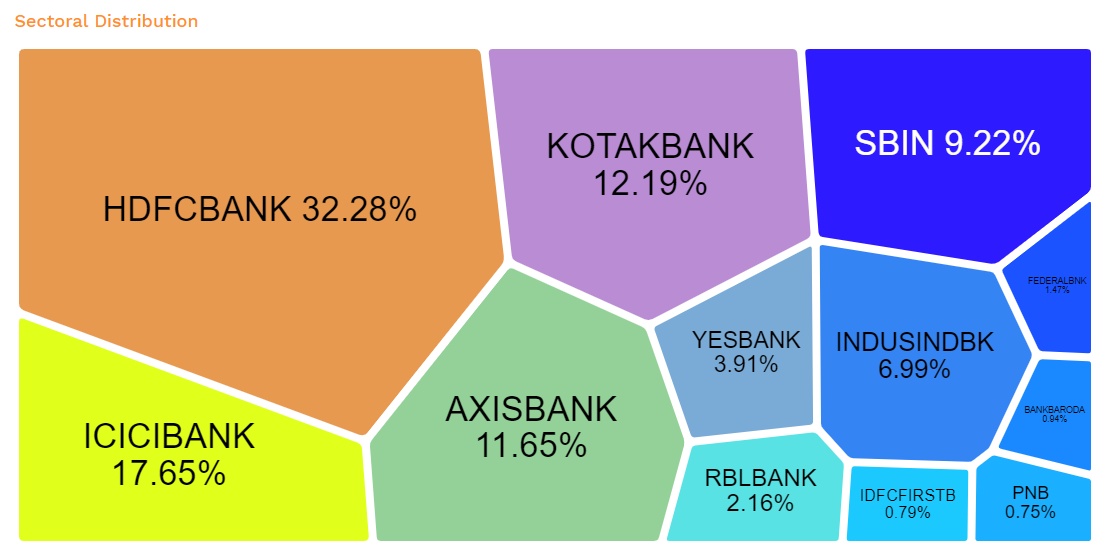 As supply and demand traders, we do not need to pay attention to the news, fundamentals or any earnings reports. Once a big timeframe imbalance has gained control, earnings do just the opposite and reacts strongly to those imbalances. Why is it that you see positive earnings and then the underlying stock drops like a rock, or a negative earnings announcement and the stock rallies like a rocket out of control? You are probably missing the fact that there are big imbalances gaining control.
Unless you are doing very short term trading and scalping, you should not worry about fundamentals or earnings announcements.
You can use these imbalances to plan your trades in lower timeframes. Trading is just waiting for the right trigger points and scenarios to present themselves, this game has got a name and it's called the waiting game. We need to patiently wait for the correct scenarios and setups to happen and wait for price to pullback or dip into the price levels we want to trade, in our case these price levels are made of supply and demand imbalances.
There are several ways of buying stocks. When trading stocks, you can buy shares of the underlying stock or use options strategies to go long or short at these specific supply and demand levels, long calls or long puts or spreads.