In this short video trading analysis for USDCAD Forex major we can see what happens when supply imbalance takes control in a trending market. USDCAD Forex major has been dropping for a few days creating a new supply level around 1.3393. We expected price to retrace all the way up there and so it happened.
USDCAD Forex major downtrend, new supply levels have gained control
Now that price has reacted strongly to USDCAD daily supply level, it has reached a strong demand level on the daily timeframe. If you are an intraday trader or scalper we do not recommend you to keep on selling with a bigger timeframe demand level in control on USDCAD Forex major. We should be expecting for a bigger retracement no matter what the news releases are saying out the US dollar or the Canadian dollar economies. New supply levels are being created, a downtrend on USDCAD? Shorts is the way to go.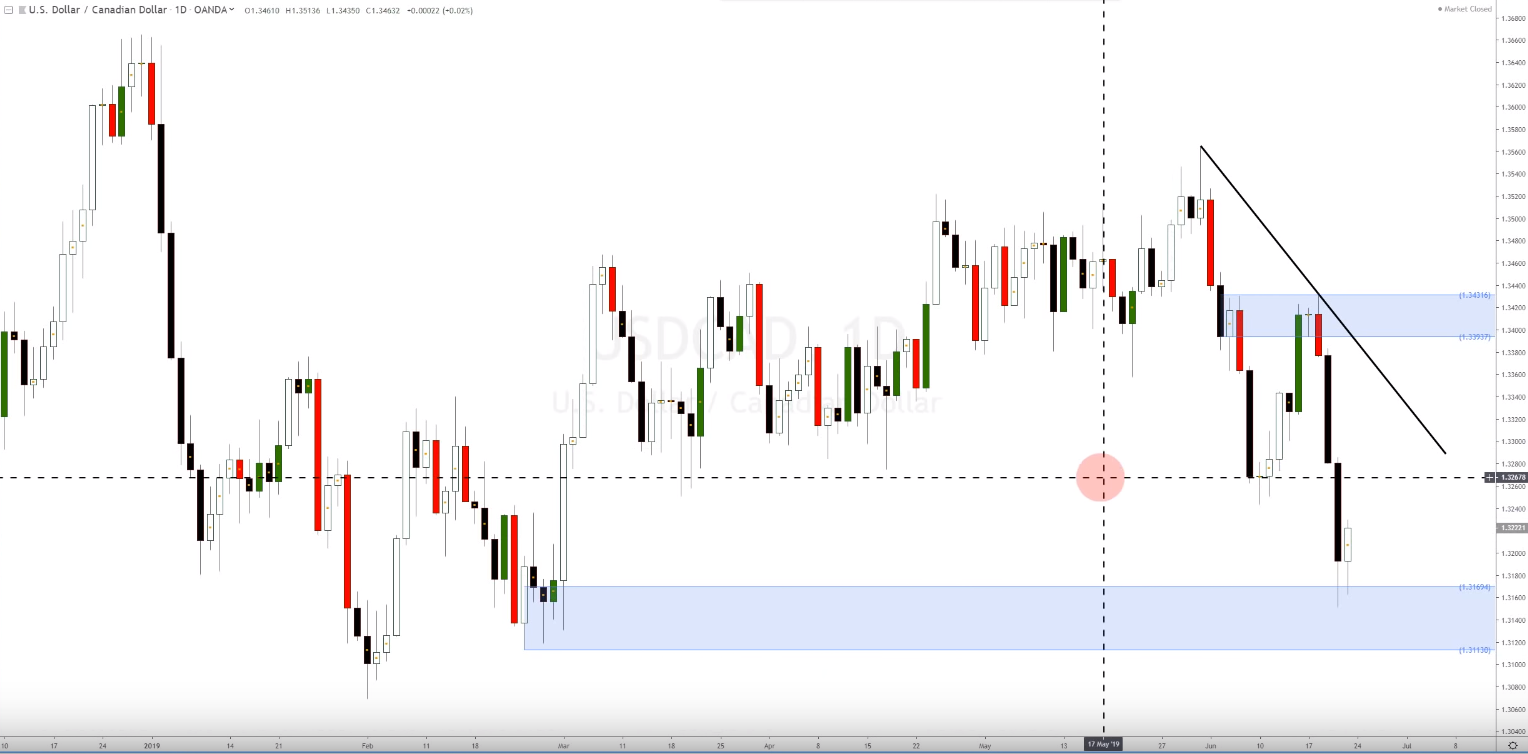 Remember that a single timeframe analysis is not enough to make a high probability trading decision. We need to do a top down analysis on USDCAD before we think of taking a trade. As a beginner trader you should be focusing on trending markets and avoid counter trend trading scenarios. You might be using other Forex trading strategies, this supply and demand trading analysis might add some more confluences to your existing Forex trading strategy.
USDCAD Forex video analysis and forecast using supply and demand imbalances