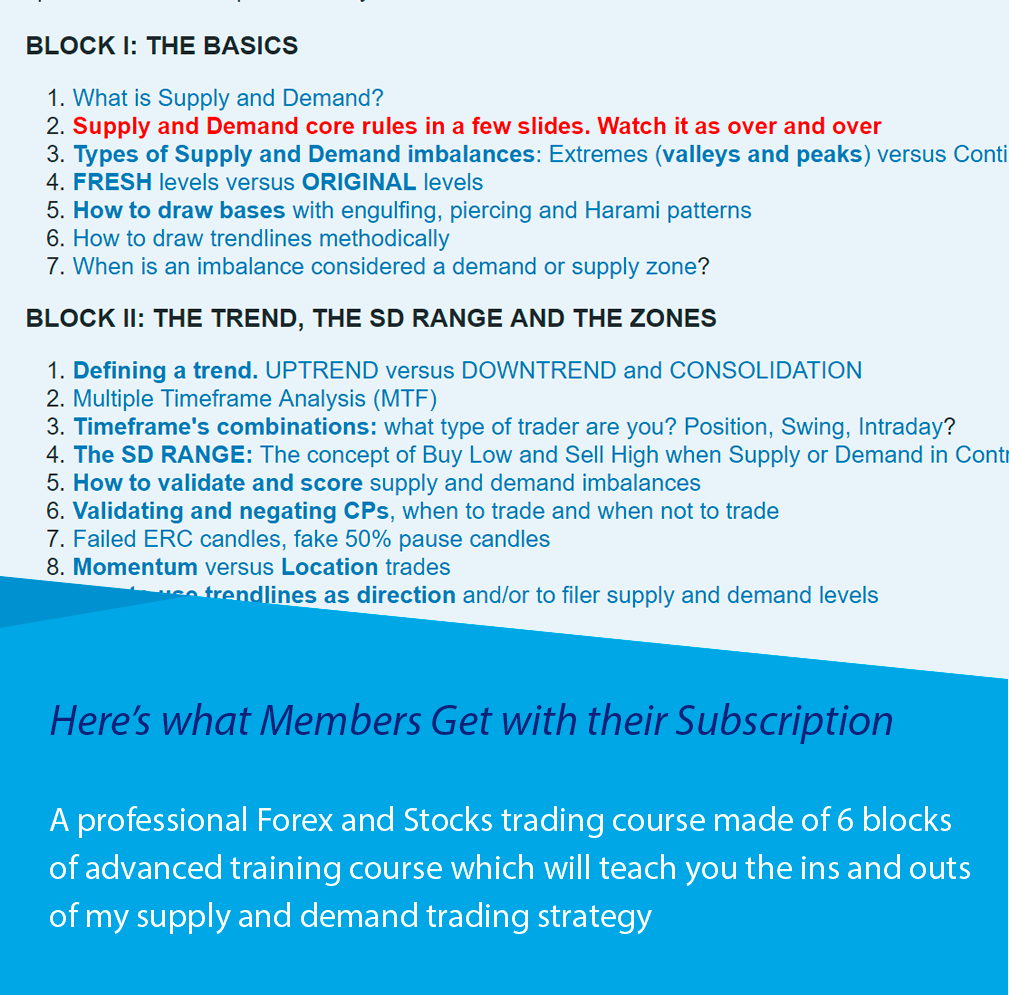 Here's what Members Get with their Membership and the Forex and Stocks Trading Course
You'll be part of a trading community with mind like forex traders, stock traders, index traders o any trader, trading by the same rules set. A professional Forex and Stocks trading course made of 6 blocks of advanced training which will teach you the ins and out of my supply and demand trading strategy.

This trading strategy will help you locate where professional traders such as banks, institutions and hedge funds around the world are looking to plan their markets trade or scale in their positions. No information has been held back, all my knowledge has been included in this course, besides the strategy is discussed daily in the online community.

The course is made of more than 40 lessons which contain step by step instructions on every rule, screenshots, short and long videos explaining all nuances. The supply and demand trading course also covers various aspects of professional trading, including money management, how to change your mindset, trading psychology & how to develop a trading plan (a trend trading plan is also included). All lessons have been laid out in a simple step by step format that you will follow to trade learn as efficiently as possible. But don't expect miracles, it will take you 9-12 months to learn the basics, there are no shortcuts.
Here are the Topics covered in the Trading Course
See the lessons included in the trading courses by clicking and unfolding on the blocks below.
1. LEARN HOW TO TRADE SUPPLY AND DEMAND IMBALANCES. A strict methodical rule based strategy to trade like professional traders do.
What is supply and demand and why supply and demand moves the markets
No more lagging and colourful indicators. Indicators are not needed, supply and demand has all the information that we need to make our trading decisions.
Types of supply and demand imbalances.
Rule based strategy to trade with the institutional supply and demand imbalances.
What causes a bank to enter the market and why a reversal takes place.
Why big investors can't make trading decisions whenever they want and must wait until certain conditions are met before taking an action in the market.
Why it's key for banks and big investors to split their markets trade up into smaller sizes when they are entering the market.
Why banks need an increasing amount of retail traders (small traders) to come into the market once they placed an order.
2. LEARN HOW TO LOCATE TURNING POINTS IN ANY MARKET USING SUPPLY AND DEMAND IMBALANCES.
What are the most common candlestick patterns you will see at the origin of an imbalance.
How to spot and what kind of base structure we want to see before an imbalance is created after price departs from the base.
When and how is a new supply and demand imbalance created.
How to validate and how to score a potential tradable supply and demand imbalances.
What kind of confluences we must look for in order to enhance and score a level with higher accuracy and probability.
How to locate where the big investors are beginning to take profits off their trades by understanding price action and the range.
3. HOW TO DEFINE A TREND USING IMBALANCES. WHEN TO TRADE WITH THE TREND, WHEN NOT TO TRADE WITH IT.
How to define a trend using imbalances. How to define uptrend, downtrend and consolidation stages.
How to draw trendlines and how to use them to assess the trend using them together with supply and demand imbalances.
Learn about the Range, when it's too high to buy or too low to sell.
High probability trading with momentum or location trade setups correctly located in the Range.
When it's too low to buy and too high to sell. Learn a set of strict rules that will prevent you from taking trades when price is too high or too low in the bigger picture Range.
4- DEFINE WHICH TYPE OF TRADER YOU ARE IN ORDER TO CHOOSE WHICH TIMEFRAME COMBINATION YOU WILL TRADE
The importance of multiple timeframe analysis (MTF), how to pinpoint the exact entry point with laser beam accuracy.
How and why to choose your timeframe combinations, those to be used in your trading sequence.
How multiple timeframes are related to each other and how to align with the bigger picture trend.
How and when to use a sequence of timeframes to decide the highest odds trend direction.
5. HOW TO PLAN A TRADE USING SUPPLY AND DEMAND IMBALANCES
How to plan a trade using a strict rules set methodology.
How to locate turning points where the banks have placed their trades, how to plan your trade at the same location.
When to take a trade and when not to trade. Doing nothing is the most important trading decision.
Learn the different types of confirmation trades there are.
When to trade counter-trend and how to use lower timeframe sequences to drill your entry down.
Most common high odds scenarios supply and demand trade setups.
What to do before, during and after important news events.
Supply and demand applied to Indexes, Stocks and Commodities.
How to scan Forex and Stocks looking for new setups.
6. BUILDING YOUR TRADING PLAN, HOW TO MANAGE YOUR TRADES AND YOUR EMOTIONS
The psychology of trading, finding your why.
How to build your trading plan. You will have access to a trading plan to trade with the trend, all rules and scenarios possible, exit tactics, risk reward, drawdown, daily routine, etc.
Trade management and exit tactics.
The importance of back testing the rules.
'KISSS' Method – Keep It Super Simple Stupid
No indicators, no volume. no news or earnings announcements taken into consideration. It took me years to figure out how to locate imbalances on a price chart, but once I actually learned how to use supply and demand as a filter, my trading dramatically improved and I have never looked back. This Forex and Stocks course together with the daily support of the community will give you a concrete set of rules and strategies, a real plan of action which will help you develop the correct mental attitude to trade like a serious professional trader. Your thinking will be completely transformed.

My supply and demand trading strategy is basic on the logic and simplicity of supply and demand together with basic price action analysis, you will not need to wait for any price signals on the charts to be present before entering a trade, these rules will help you set and forget your trade no matter what happens in the markets.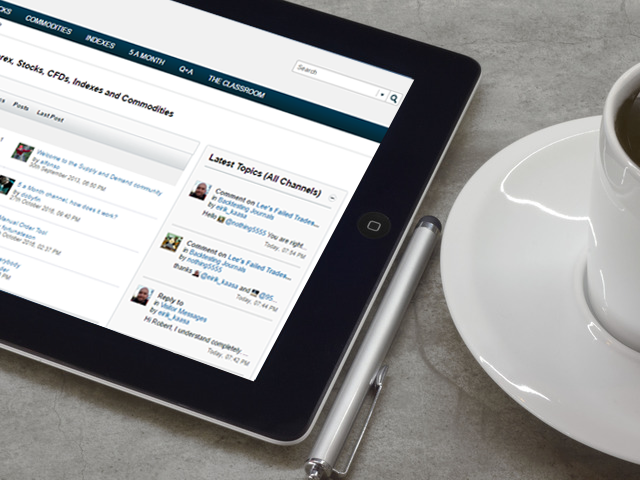 Hundreds of Hours of Trading Videos Archive
You will have
unlimited access to a vast resource of hundreds of hours of archived webinars, lessons and weekly video analysis.
These videos have been compiled since the community was first launched and can be used as part of your learning process since they refer to past and present live scenarios. You can go through them at your own pace, like reading a never-ending long Stephen King book. Every video you watch will give you new insights and knowledge on how my supply and demand trading strategy works and how these imbalances on Forex and Stocks control the markets.
Check out some free videos
in the supply and demand video section.
Weekly Forecast Video Analysis
Every week I will post up the members Weekly Video Trade Setups Analysis. I discuss in detail supply and demand trade setups for the forthcoming week, always
setups before they happen,
chart analysis and
weekly commentary on more than 20 different markets
including major currency pairs, commodities and stock indices. You get my expert analysis on relevant supply and demand setups, key chart imbalances and trend bias. Many of my students have emailed me telling me they feel the members' weekly video analysis alone is worth the price of membership.
Live Trade Setups Ideas posted every day
We trade Forex, Stocks, global indices, commodities, futures and CFDs; a wide range of instruments to help you spot specific trade setups every day. We don't believe in spending a few hours a day in a chat room talking about potential trade setups and banal things about life, resulting in no trading at all. Trading should be boring, applying a rules set is boring. Trading is not a game, we must treat for what it is. It is a way of making a living, it is a business and should be treated as such.

As a member of the community you will benefit from daily setups posted by other community members, where you will see potential trade set ups posted before they will actually happen by applying the rules set learn in the trading course. Where you will see actual trade set ups work and play out, "Real Time" just as the they were intended to do, following the strict rule set.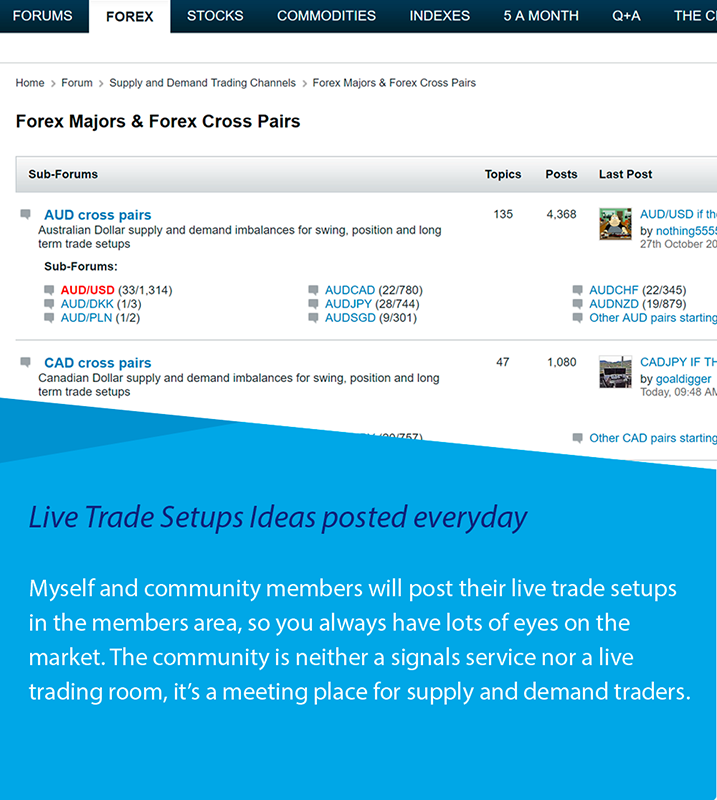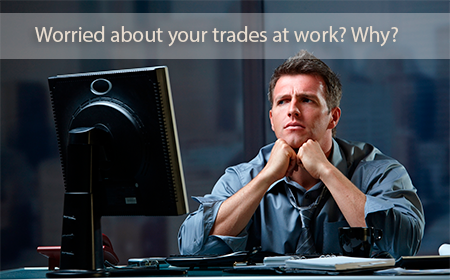 Methodology ideal for those who work full time, no need to be in front of your computer all day long like a zombie
Worried that you will not be able to learn how to trade or manage your trades because you have a full or part time job? Your full time job is not a handicap, it is actually a blessing. Why? You only need 30 to 60 minutes a day to do your multiple timeframe analysis, set your trades and go to your workplace, it is as simple as that. Having a job is a positive thing, it will help you to detach from the charts, letting your trades breathe and play out. You do not need to spend hours a day analyzing the markets to become a profitable and successful trader.
Benefits of becoming a Member
Learn how the market works, no more lagging or colourful indicators.
Supply and Demand trading Forex and Stocks Trading Course which will dramatically improve your understanding of market dynamics and open your eyes to the real world of professional trading.
'Set and forget' trading approach allows you to remove the potential for human error as well as catch big moves in the market, all while you are at work, resting, sleeping or travelling.
You will learn to anticipate future price turning points with a lot of accuracy, this will allow you to enter trades with confidence way before most traders.
No news, no volume, no earnings announcements taken into consideration.
Develop a winning mindset and learn how to manage your money like a professional.
Methodology ideal for those who work full time, no need to be in front of your computer all day long like a zombie.
Grow not only as a trader but also as a human being. Learn skills on how to manage your emotions and execute a daily routine that will put you on the right path.
Become a member of a worldwide growing community of supply and demand traders trading with the same rules set.
Participate in yearly community meetups with daily live trading and outdoor activities in key cities around the world. Check out some photo galleries from previous events
Don't believe what I say, don't believe what I do – test it for yourselves'. This is key: else we never get to build the belief in our ability to execute and manage our edge.
We will help you build a tailored trading plan for you, give you tips to overcome your challenges and increase your profitability.